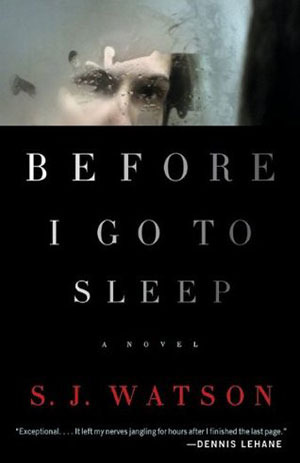 Wow… just wow. S.J. Watson proves he's got serious writing skills with his debut novel. It's not very often that I find a male writer that can write from a woman's perspective, especially in first person. My only regret is that I didn't find this book sooner.
It's about a woman that suffers from amnesia, and each new day begins a whole new reign of terror for her, because not only does she keep forgetting who she is without a single memory from her past, she doesn't know who she can trust. She has to rely on her instincts and her own written words, but how well can she even trust herself?
Overall, it's quite an exhilarating read. It kept me on the edge of my seat and I couldn't put the book down.

I just had to know what happened next.
~Rebbie
p.s.,
I can see why this was made into a Hollywood movie.
https://www.goodreads.com/user/show/6582211-rebbie